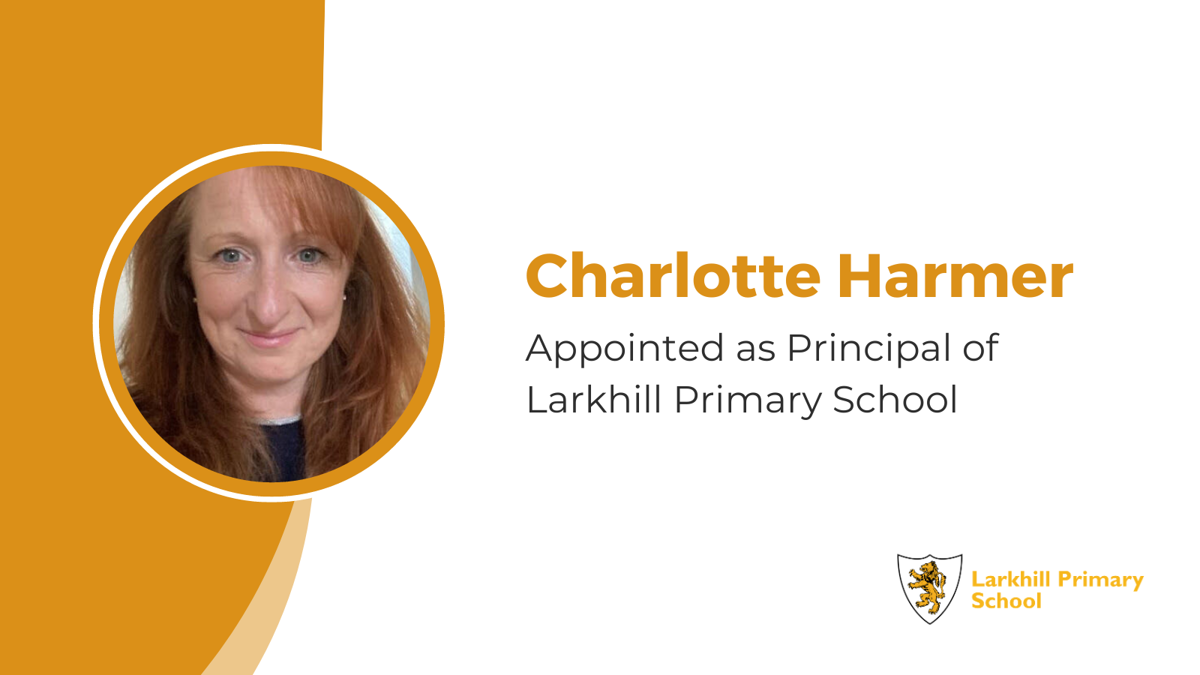 We are glad to announce that Mrs Charlotte Harmer has been appointed substantive Principal at Larkhill Primary School.
Since joining the school as Interim Principal, Charlotte Harmer has implemented some fantastic changes which have significantly improved operations and the quality of education. When asked about her time so far as Principal Charlotte said:
"Larkhill is an incredibly special place and I could not be more proud to be the principal here. The school and the community it serves is unique and I am passionate about being able to make a positive contribution to the lives of military families."
"My main aim over the next few years is to continue to ensure that all of our children can achieve beyond any limiting expectations and that, most importantly, they thoroughly enjoy their time at school."