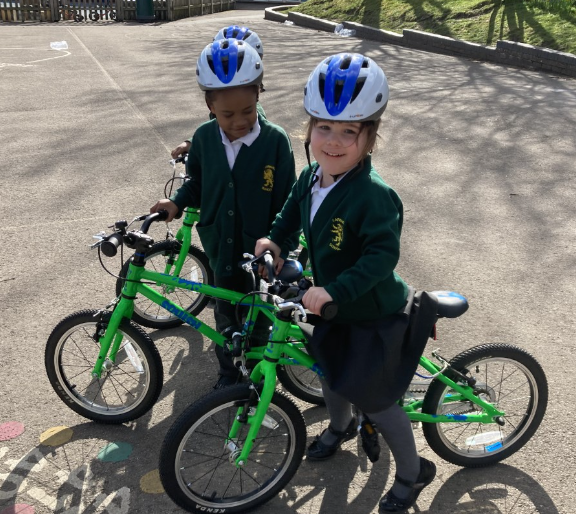 Larkhill Primary School has undertaken another grant-funded project this month!
The Veterans Foundation has kindly awarded us with £2500 to purchase six bikes and eight balance bikes for our reception pupils. The aim is that by the end of their time in Reception all of our pupils will be able to ride a bike.
A big thank you to Hill's Cycles, our local bike shop, who have helped in providing, custom fitting, and assembling the bikes.
We treat physical development with the utmost importance at Larkhill Primary School and understand how much it contributes towards our pupils' general well-being. We are so pleased to be able to offer our pupils this wonderful opportunity.
We would like to say a big thank you to The Veterans Foundation for making this possible. The Veterans Foundation is one of the country's fastest-growing military charities. They work with hundreds of smaller charities and charitable organisations across the United Kingdom to provide a better life for armed forces families.
Here are some links to The Veterans Foundation if you would like to support them:
Facebook: @veteransfoundation
Twitter: @VeteransFdn
Instagram: @veteransfoundationuk