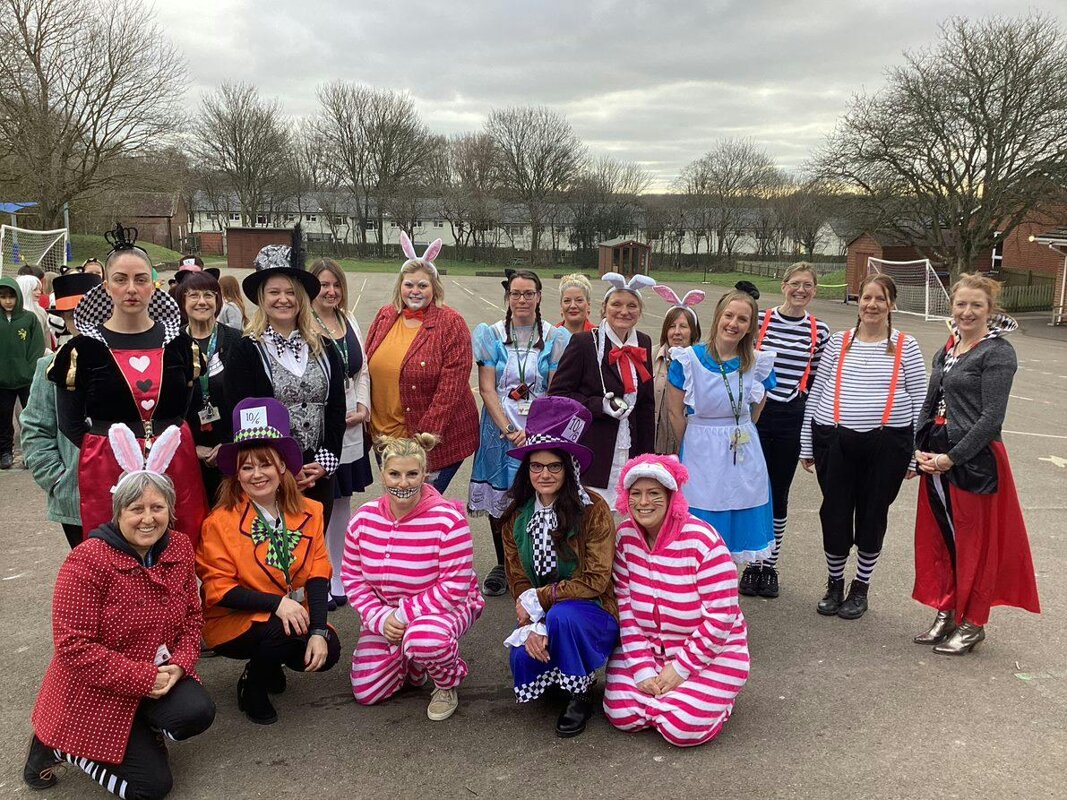 The world wouldn't be the same without books. That's why this week, along with schools in more than 100 different countries worldwide, we've been celebrating World Book Day!
What a fabulous World Book Day we have had! The whole school embraced the theme of Alice in Wonderland- a true classic.
The school was transformed into a magical wonderland and there was much excitement when the adults and children all met on the playground this morning.The children and adults all made such an effort with their costumes and the school has been buzzing with Tea parties, Treasure hunts, and Wonderland poetry.
One of the things I said we would do this year, now that COVID restrictions are behind us, is to "put the magic back!!" Primary school should, in my opinion, be full of magic and fun and it certainly was today. Well done to Mrs Cupples for the idea and to all of the staff for embracing it so wholeheartedly. We need to put our thinking caps on for next year's theme now.
"The secret, Alice, is to surround yourself with people who make your heart smile. It's then and only then, that you'll find wonderland."
Reading is not only important for learning but is also a wonderful hobby. Helping pupils become enthusiastic learners is a goal we forever strive towards at The White Horse Federation, and World Book Day is an important part of the journey.