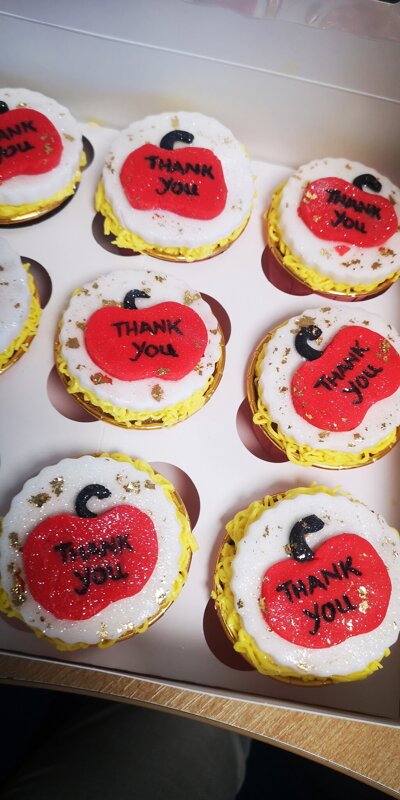 Today is National Thank a Teacher Day! Our school is nothing without the amazing teaching staff that gives their all every day.
In preparation for National Thank a Teacher Day, each of our pupils, with the support of their teaching assistant, has taken the time to create a thank you postcard for a teacher in school. The postcard can be for any teacher who has helped them or who they feel deserves a special message of thanks. Some postcards contain beautiful pictures, while others have lovely handwritten messages.
Additionally, our Head and Deputy arranged a little thank you surprise for all of our teachers. They ordered some delicious cupcakes from the A Date With Thyme Baking Company, which the teachers received today. We would like to take this opportunity to first thank A Date With Thyme for sending us their delectable cupcakes. Lark Hill would also like to extend our gratitude to our dedicated teaching staff for all of their hard work.