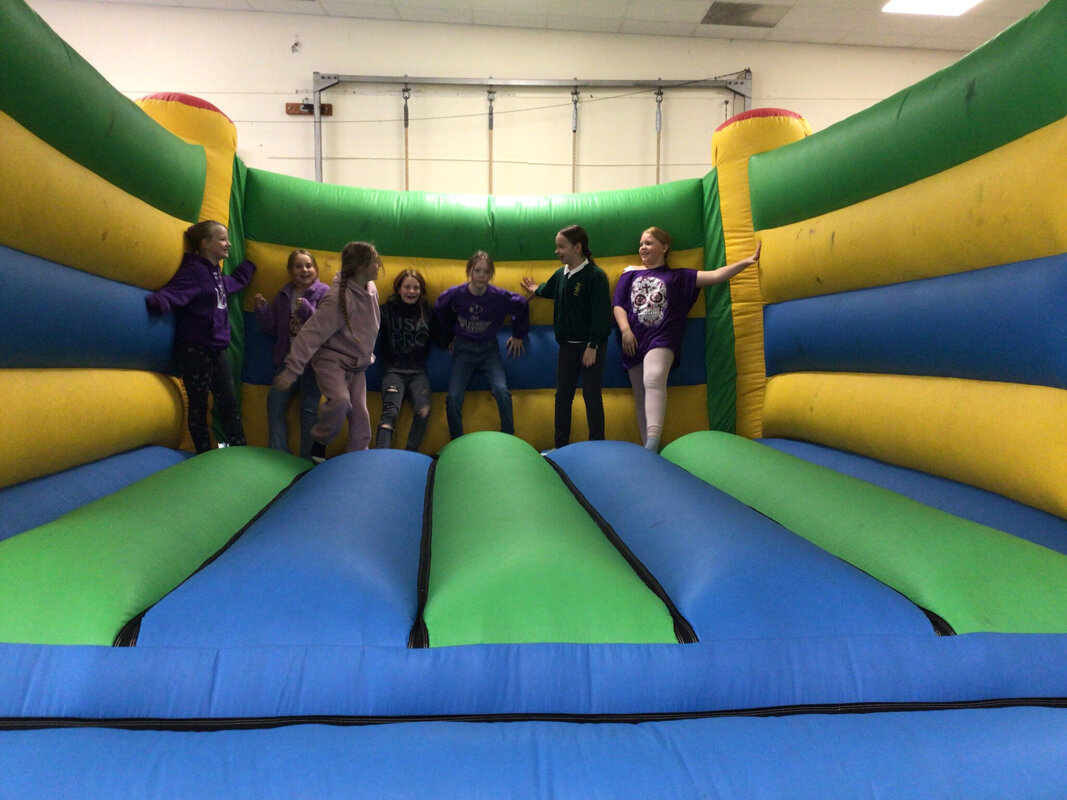 We spent last month at Larkhill Primary School celebrating Month of the Military Child. Month of the Military Child is a time to celebrate and raise awareness of the unique experiences children from an Armed Forces background may come across.
On Friday 21st April we helped by celebrating PURPLE UP! DAY. On this day we encourage everybody to wear something purple to school. This is to represent every branch of the military and to show unity between all.
To further celebrate PURPLE UP! DAY, we took the whole day as an off timetable day to complete activities to learn all about the military and how unique military families are. We read and shared stories like the Dandelion Poem, which focuses on the representation of the military child as a dandelion, and how important it is to be a part of such an incredible community.
26 Regt also set up a bouncy castle surprise which each class had a chance to use throughout the day.
Larkhill Primary School would like to send a very special thank you to 26 Regt R.A for organising these special surprises, the pupils loved every minute of it!
Over 90% of our pupils have at least one parent who is serving in the armed forces. It is a great pleasure to work alongside such amazing and devoted individuals every day and we are very proud to be a part of such a special community.
As a part of Month of the Military Child we are asking for donations towards Never Such Innocence Charity. Never Such Innocence provides tools for children to reflect on the realities of war and conflict. Any money raised will go directly to the charity.
Never Such Innocence charity: https://www.neversuchinnocence.com/