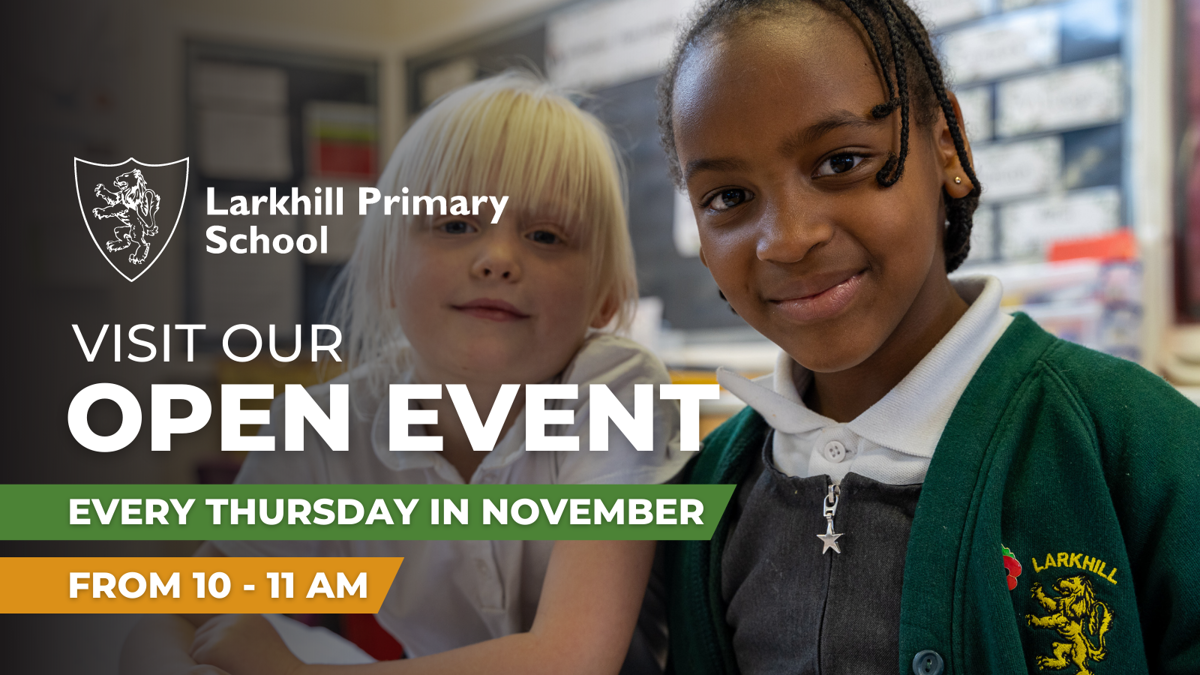 We are delighted to be hosting a number of open mornings over November to help parents in our local area find the right school for their child.
At Larkhill Primary, we are a goal orientated school. Our intention is that every child leaves our school equipped with values and morals they can implement in further education. We pride ourselves in our ability to teach children to reach higher, achieve together, and go further.
Every Thursday morning during November we're hosting open mornings and tours from 10-11AM. We would absolutely love to see you there to learn more about our wonderful school!
If this sounds like something you would be interested in contact us here: